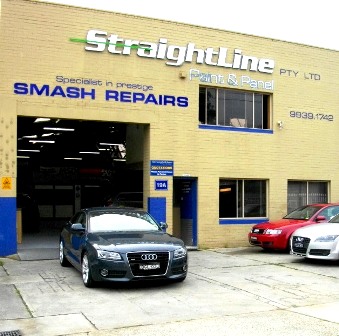 Welcome to StraightLine Paint & Panel!



We are specialists within the field of automotive spray painting, specialising in restorations, smash repairs, prestige and award winning show cars. We are a reliable business providing prompt service for all kinds of vehicle spray painting.

We take great pride in workmanship and have a passion for car restoration. All of our employees are fully qualified with their relevant trade qualification in "Automotive Vehicle Body" and we hire only the best on the market.

Whether your vehicle has been in an accident, the paint has faded; you are restoring an old car, or simply want to change the colour of your vehicle. StraightLine Paint & Panel are a smash repairer that specialises in full resprays, custom resprays, insurance work, touch-ups, restorations, show cars, and race cars.

Why not come and see what we are all about. With StraightLine Paint & Panel, no job is too big or too small. Call in today for your free no obligations quote.